By The Common Man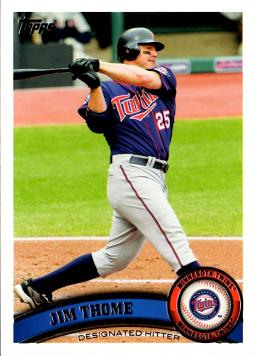 In the wake of Jeff Miller's reeking post about Jim Thome and his baseless accusation that Thome used steroids (TCM won't link to the actual article, which is a classic attempt to troll the internet. Instead, read
Matthew Pouliot's takedown on HardballTalk
), The Common Man wants to skip
his usual rant
about the dangers of idiots with media credentials, who seem to think that their journalism degree gives them license to essentially slander another person with the charge of PED use. And he's skip the lecture about the hypocrisy of the mainstream sports media, who refuse to call out one of their own for such disgusting, unfounded allegations, despite the fact that the mainstream media would (rightfully) pillory an unaffiliated blogger who made similar claims. Instead, The Common Man wants to tell you a story.
That story is about a troubled kid from a broken home, who used his natural combativeness and competitiveness to become a champion…but at what cost? Beyond a doubt, he had to work hard to elevate himself above his hardscrabble upbringing, to mold himself into more than just a poor kid from the city. He would have done anything to escape the miserable poverty, the drunkenness, and the danger on the mean streets where he became a delinquent. So when he found baseball…found a way out…there's nothing he wouldn't do to hold on to that dream. No risk he wouldn't take. No rule he wouldn't break. And no shortcut that was too immoral. After all, kids from his neighborhood didn't care about morality or fairness or any of that. Dammit, he was a ballplayer, and he was going to stay one.
With his drive, and the resources at his disposal, nothing was out of his reach. He jumped from 2 homeruns in a season to 11. Then to 29. And the following year to 54. His homerun percentageclimbed too, from 1.4% to 2.9%, to 5.4% until, finally, 8.8% of his at bats resulted in homeruns. Clearly, whatever he was doing to become more powerful was having a huge effect on him and his performance.
After a couple years on top of the world, he began a decline. Having reached the top of the world, he got lazy and stopped training. He allowed himself to get out of shape. And his power started to wane. By the time he was 30, the one-time phenom was hitting homers in just 5.9% of his at bats and just 25 over the course of the season.
Faced with the possibility that his career was drawing to a close, he resolved to recapture his former glory by any means necessary. Being an elite athlete with all the modern tricks at his disposal for dropping weight and adding muscle, he quickly rebounded and experienced a career renaissance. He hit 47 homers the next year, homering in 7.2% of his plate appearances. The next year was even better. He homered in 8.7% of his plate appearances on his way to a new single-season homerun record. He would last at this peak through his mid-30s before truly beginning to decline around age 36. And he was out of baseball at 40.
So we've identified two peeks of baseball hitting, one at the beginning of his career that saw a rapid power spike, which rose almost exponentially over a period of four seasons. And we have a second power spike later in his career after power had begun to dwindle. Using the patented Jeff Miller method of examining this player's stats, in which we ignore context and other statistics that don't fit into our dastardly narrative, it seems likely that George Herman Ruth was under the influence of some kind of powerful performance enhancing drugs. Crucify the sunuvabitch.