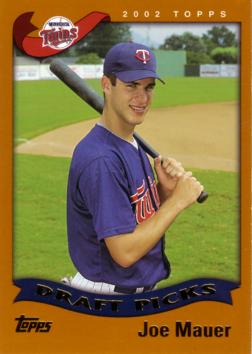 By Bill (with able commentary from The Common Man)
It feels weird to even type those years in this post's title. By the time this comes to pass, I plan to be the mostly benevolent (but very volatile) dictator of a small planet in the Alpha Centauri system, and I'll start my
own
damn baseball organization. It'll have two eight-team leagues, the Mack League and the Stieb League, with the DH and replay everywhere. It will be glorious.
But while we're all still tethered to this particular orb, we might as well look at what Hall of Fame voting might be like 11 to 15 years from now. We're covering the next 25 years of the writers' HOF voting, just like Bill James did back in '94. You can see Part 1
here
and Part 2
here
. The Common Man and I each came up with our own separate (and very different) lists, and the middle fifth of those lists is dissected below. (Here are the other entries in our series,
Part 1
,
Part 2
,
Part 4
, and
Part 5
, as well as
our wrap-up
.)
2022
Bill:
Edgar Martinez
,
John Smoltz
The Common Man:
Omar Vizquel
,
Sammy Sosa
After a strong 36.2% debut showing in 2010, Edgar slipped back to 32.9% in 2011. He's likely got some rough years ahead, since he's not going to more than double his support up past 75% in the down year of 2012, so he'll still be on the ballot when all the big guns come in in 2013. I think he slowly builds support back up, though, and finally gets his due in '22 (hey, that rhymes), in his thirteenth and third-to-last shot.
I'll confess, my first (and second and third) draft of this list omitted Smoltz. I looked back at it, and realized that among his two careers as a dominant starter and a dominant closer, he just has too much going for him to fall off the map. If he'd retired after 2008, I think he'd breeze in in 2014, because a Maddux-Glavine-Smoltz HOF class would be too good to pass up. As is, he's not eligible until 2015, and I see him having to wait a while. I'll say this, too: finding room for Smoltz meant another, similarly qualified pitcher misses my list entirely.
I don't mind telling you that Vizquel misses my list entirely, too, but that might just be
wishful thinking
.
TCM says:
Vizquel would be one of the weakest Hall of Famers ever elected by the BBWAA. That said, enough time and mythologizing is going to happen to make his induction inevitable. Bill's inclusion of Edgar suggests that HOF voters are going to get over their anti-DH bias, which TCM doesn't think is likely.
2023
Bill:
Alex Rodriguez
,
Ivan Rodriguez
TCM:
A-Rod,
Ichiro Suzuki
TCM and I both see A-Rod as playing out his current contract, which pays him through 2017 (I mean, is there any chance A-Rod leaves money on the table?), then retiring at age 42 and going first-ballot. There is that PED thing, but I think people will be more reasonable about that 12 years from now, and people seem less concerned about A-Rod's PED use than others' for some reason. I don't pretend to understand any of this garbage.
Pudge is probably entering his final year, and certainly has first-ballot numbers, but between the crowded field, his underwhelming career line, and vague PED suspicions, the seventh ballot seems about right.
TCM Says:
Bill included Ichiro in his listing yesterday, but he's got the skill set to keep playing at a relatively high level for several more years, perhaps into his 40s.
2024
Bill:
Jeff Bagwell
,
Roy Halladay
TCM:
Jim Edmonds
, Halladay
I really
hope
Bagwell doesn't last this long -- TCM has him going in in 2017, which itself is about six years longer than he deserves -- but it's very hard for me to see him going any earlier. You could swap Bags and Edgar, I suppose, but there are just too many other candidates coming up. Bagwell's better than almost all of them, of course, but people don't seem to appreciate that.
Halladay will be 41 in the 2018 season. He strikes me as the kind of workhorse that will last that long and still be pretty effective, like Maddux (but starting as a full-timer three full years behind, he's still got a
huge
task ahead of him to get to 300 wins). He's already had a Hall of Fame peak; if he's just pretty good for most of the next seven seasons, he's in. Oddly, TCM and I agree on this one, but he'll have to tell you whether he sees it as a first-ballot deal too.
TCM says:
Absolutely, Halladay will be a first-ballot Hall of Famer. He's got the body type and repertoire to last into his 40s as an effective pitcher, and the competitive streak to stay in the game as long as he can. Edmonds also gets his richly deserved induction here, as everyone collectively pulls their heads out of their asses.
2025
Bill: Manny Ramirez
, Sosa
TCM: Trevor Hoffman
,
Jorge Posada
Manny's sitting at 555 homers and is one of the best hitters in history.This'll be, at the very least, his sixth ballot. That's not right, but I think it'll happen.
Sosa has 609 homers, and this'll be his
thirteenth
ballot. I'm not convinced that he's getting in at all, but as someone who doesn't care about PEDs but also doesn't care about milestones, that wouldn't really bother me. Also, note: a lot of people would really, really hate Manny and Sosa going in in the same year, and that would be kind of fun.
I have Hoffman going in on his second ballot in 2017. I don't think there's any way the voters wait this long to elect the first 600-save guy. Posada misses my list; I'd vote for him, but I think he's bound for the Veterans' Committee.
TCM says:
Kind of disappointed in the fictional HOF voters here. Hoffman's save totals mask that he's never been half as dominant as some of the other elite relievers in the Hall (Wilhelm, Gossage, Eckersley, and, by this point, Rivera). His 600 saves are a nice milestone, but voters won't put him in before Rivera, and they won't have room for him until now. Posada is a borderline candidate who will get the benefit of being a Yankee for his entire career, and for his playoff appearances.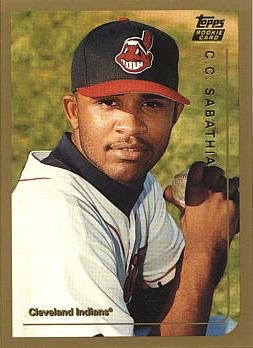 2026
Bill: Joe Mauer
,
C.C. Sabathia
TCM:
Mauer, Sabathia
Um, wow. If this actually happens, we deserve a cookie or something. Mauer's signed through 2018, at which point he'll be entering his age 36 season. I figure he stays around for two more, much less effective years -- I assume with the Twins for nostalgic reasons, but the Pudge Rodriguez tour of the world is certainly possible too -- and hangs it up at 38, a first-ballot lock and a perpetual contender for the "best catcher ever" title with
Johnny Bench
.
I see Sabathia (like Halladay) as one of those very rare first-ballot pitchers. He started
so
very young, has been
so
durable to date, and he figures to pitch for contending teams for the rest of his career, allowing him to pile up wins. In 2020, he'll be 39, and he figures to be very close to or over 300 wins and a whole bunch of other milestones. He's not
Tom Seaver
,
Greg Maddux
or
Randy Johnson
, but you know,
Jim Palmer
was first-ballot, too.
TCM says:
Frankly, there is nothing to disagree about here. TCM sees this playing out exactly as Bill does. Hooray, that's two years we've agreed on in 15 chances!