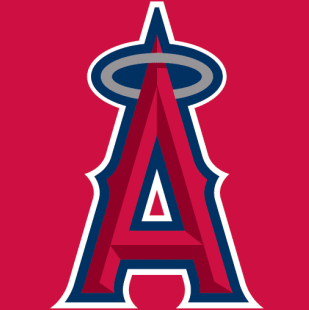 By The Common Man
Last night, The Common Man had to submit his comment on the Angels to the overlords of ESPN's Power Rankings, and…
well, TCM failed
. There's really no other way to put it. TCM blew right past the five straight wins and the incredible performance of Jared Weaver and the surprising start of Howie Kendrick, and focused on a bunch of really negative stuff that keeps bugging the hell out of him about the Angels. Because, and TCM admits this freely, he's really annoyed by this incarnation of the Angels and the haphazard way they have been constructed. But as penance for shortchanging them today, TCM will provided a detailed explanation of everything that is wonderful and incredibly frustrating about the 2011 Angels.
The Good
Between Jared Weaver and Dan Haren, the Angels probably have the best 1-2 punch in the American League, and rival Roy Halladay and Cliff Lee for the best pair in baseball. Weaver's incredible 15 strikeout performance last night left him with a 3-0 record, a 0.87 ERA, and 27 strikeouts in 21 innings against 18 baserunners. Dan Haren has also been on point, winning a pair of games while striking out 11 batters in 16 innings and issuing zero walks. His ERA is a sparkling 1.15. Ervin Santana is also showcasing terrific control (3 walks in 15 innings against 13 Ks), and Jordan Walden has quickly become a terrific back-end reliever.
The club has also gotten unexpectedly hot starts from Howie Kendrick (.389/.488/.806 with 4 homers) and Alberto Callaspo (.367/.457/.633) and Maicer Izturis (.361/.395/.528) to tide them over while Kendrys Morales is still out. And their team defense has been undeniably strong, converting 73% of balls in play into outs so far.
The Bad
As TCM pointed out in his Power Rankings comments, the unholy trinity of Jeff Mathis, Mark Trumbo, and Vernon Wells have combined to hit .188/.202/.292 with two walks (both by Wells) against 29 strikeouts in 99 plate appearances. Is it too late to undo that big trade that sent away Mike Napoli (.429/.579/1.071, 3 homers in 19 plate appearances)? Of course, if Napoli was still on the Angels, he would probably be playing 1B, as the issue is more about Mike Scioscia's slavish devotion to Jeff Mathis's incredible defense (he's thrown out just 2 of 13 basestealers thusfar, by the way).
Also, it's time to give up on Brandon Wood and Scott Kazmir. Wood, the former top prospect is 1-for-8 this season, with 6 strikeouts. He's 26. And he has a career .197 OBP in 487 plate appearances. And his 21 OPS+ I tied with the immortal Bill Bergen for the second worst all time in baseball history by batters with more than 400 PAs. Kazmir's freefall has culminated with a trip to the disabled list, as he tries to get his career back. But since 2009, Kazmir has gone 19-24 with a 5.54 ERA in 299 innings. He has a 76 ERA+, has seen his K/9 drop to 6.3 and his walk rate steadily rise. His fastball hasfallen from roughly 92 MPH at his peak to 86.5 in his single start this seasonHe walked 13 in 21.2 innings this spring, against just 10 strikeouts, and walked 2, hit 2, and gave up 5 hits (including a homer) while striking out none in his 2011 debut. The Scott Kazmir you remember is gone, and he's not coming back.
The Ugly
This roster construction is just so strange. They are carrying 12 pitchers and three catchers, meaning that they have just five infielders (with the woefully ill-equipped Brandon Wood forced to fill in around the diamond). And about those three catchers…there's Mathis, who's supposedly got a little pop and is a defensive standout (even though he's never caught more than 26% of basestealers in his career. There's Mathis' clone Bobby Wilson, a 28 year old with a .276 career OBP at the Major League level who won't rise above backup status.
And there is 23-year old prospect Hank Conger. Conger is a legitimate hitter, who has seemingly conquered AAA after putting up .300/.385/.463 in a full season there last year. He's also appeared in this awesome video:
Conger broke camp with the club at the end of Spring Training, but has started just two of the first 9 games and gotten just 9 plate appearances. If Conger's not going to play, he needs to be back at Salt Lake City, keeping sharp and working on his skills on a daily basis. And if he's going to be in Los Angeles, he needs to be in the starting lineup every day, developing a rhythm and getting exposure to big league pitchers. He's the catcher of the future, and it's pointless to let him rot on the pine.
------------------------------------------------------------
The Common Man sees a lot of the Twins in the Angels, in that they seem to have sent off valuable players and replaced them with inferior stock. They have terrific frontline talent, but seem content to surround them with dreck. And they refuse to use their roster efficiently to win ball games and develop players. This season will end up being a referendum on Mike Scioscia and Tony Reagins, and if they keep making decisions like they have so far in 2011, they're going to get voted down.