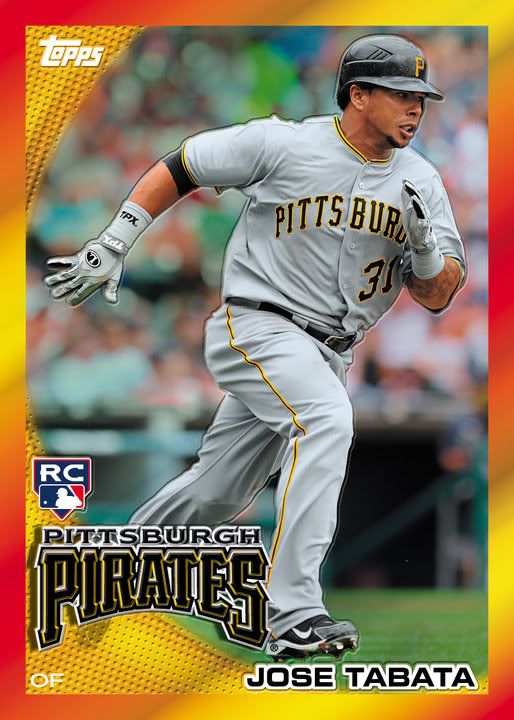 by Bill
The fabulous satirical website The Onion has a pretty hilarious little baseball-related piece up this week:
Pirates Mathematically Eliminated From Major League Baseball
. I'll make you click the link to get the actual humor from it, but the idea, of course, is that the Pirates have been so bad for so long -- they've all but locked up their 18th consecutive losing season -- that the team's fifth straight loss on Monday knocked them not only out of contention for the 2010 pennant, but out of the league altogether. Of course, the Pirates as a franchise are still
more than 100 games above the .500 mark
, but you get the point: the Pirates have been really, hopelessly bad for a long time.
Which has led to a lot of frustration, especially over what is often portrayed in the media as the Pirates' constant cycle of trading players as soon as they become usable major leaguers.
It was over a year ago that I wrote
in defense of the Pirates
, GM Neal Huntington, and the trades he has made -- while I believe it's true that they were basically a glorified farm team for the Littlefield and prior eras, I thought Huntington was different, had a plan, would make things better.
The 2010 Pirates have the worst record in the NL and are currently on pace to lose 105 games, six worse than last year. And I stand by everything I said. I don't know enough about how the Pirates are doing in the draft, international scouting, etc., but with those trades that everybody complains about, Huntington has been absolutely on the right track.
Just for fun, let's take a look at all those valuable vets Huntington has traded away (from BBREF's
team transactions pages
), and how they've fared in their post-Piratical lives:
It's far too early to judge the trades Huntington has made this year -- dealing away D.J. Carrasco, Ryan Church, Bobby Crosby, Octavio Dotel, and Javier Lopez -- but I think it's safe to say that none of those names are going to show up any time soon as key pieces of a playoff team.
All in all, aside from the Gorzelanny puzzler, I don't see a single trade that has hurt or is likely to hurt the Pirates' competitive chances. Sure, losing Bay cost them a win or two in '08 and three or so in '09...two years in which they finished close to thirty games back of first place. Jose Bautista certainly wouldn't make them a contender this year, and he's not likely to repeat his success in 2011 or '12 or '13 when the Pirates could be ready to make a run. All the others failed immediately upon leaving the team and/or were almost immediately replaced by a younger player who provided the same or nearly the same production.
The bottom line is this: you can poke fun at the Pirates' way of doing things all you like, but I'd much rather have Tabata, McCutchen, Jones, Alvarez, Milledge and even Cedeno getting experience and taking up those spots than Bay, McLouth, LaRoche, Nady, Hinske and Wilson. And I'd much rather be the Pirates for the next five years than, say, the Royals, Orioles or Astros.